| | |
| --- | --- |
| | Ferry Tickets |
TRAVELLING TO PARGA BY FERRY

Create synthesis to your holiday arrangements and let us book
your tickets from Italy to Greece.
We will search the ferry companies to find the times and prices to
suit you and your family's needs.
Tickets can be sent to you by post or collected at
the port of your departure.
Our nearest port is Igoumenitsa just 55km north of Parga.
Services operate between Igoumenitsa and the Italian ports below:
Venice - 22hr crossing
Ancona - 15 hr crossing
Bari - 9 hr crossing
Brindisi- 8hr crossing
For a quote please tell us:
Route
Preferred dates of travel
The number of passengers and the ages of any children or senior citizens
Vehicle details - see table below
Cabin type (inside or outside) or seating type (airline type seats or deck passage) -see table below
ACCOMMODATION CATEGORY


Deluxe Du/WC
2-berth outside DU/WC
2-berth inside DU/WC
3-berth outside DU/WC
3-berth inside DU/WC
4-berth outside DU/WC
4-berth inside DU/WC
Airplane type seats
Deck
VEHICLE CATEGORY


Cars, Jeeps, Baggage Trailers, MPV**** up to 5,5m Length
Trailers, Caravans up to 2,5m Length
Campers, Caravans, Trailers up to 5,5m Length
Campers, Caravans, Trailers from 5,5m up to 7,5m Length
Campers, Caravans, Trailers from 7,5m Length
Motorcycles, scooters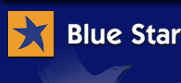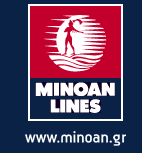 Please contact us directly on
This email address is being protected from spambots. You need JavaScript enabled to view it.